To experience union in the presence of those that one loves, to celebrate those that were or those that are still with us, to recreate meaning as part of a team, to get to know each other to develop performance…There are so many reasons to get together. Sometimes, the place can inspire and create the occasion. Because it is cozy, because it offers all of the necessary equipment, because it is unique and simply listening to every desire.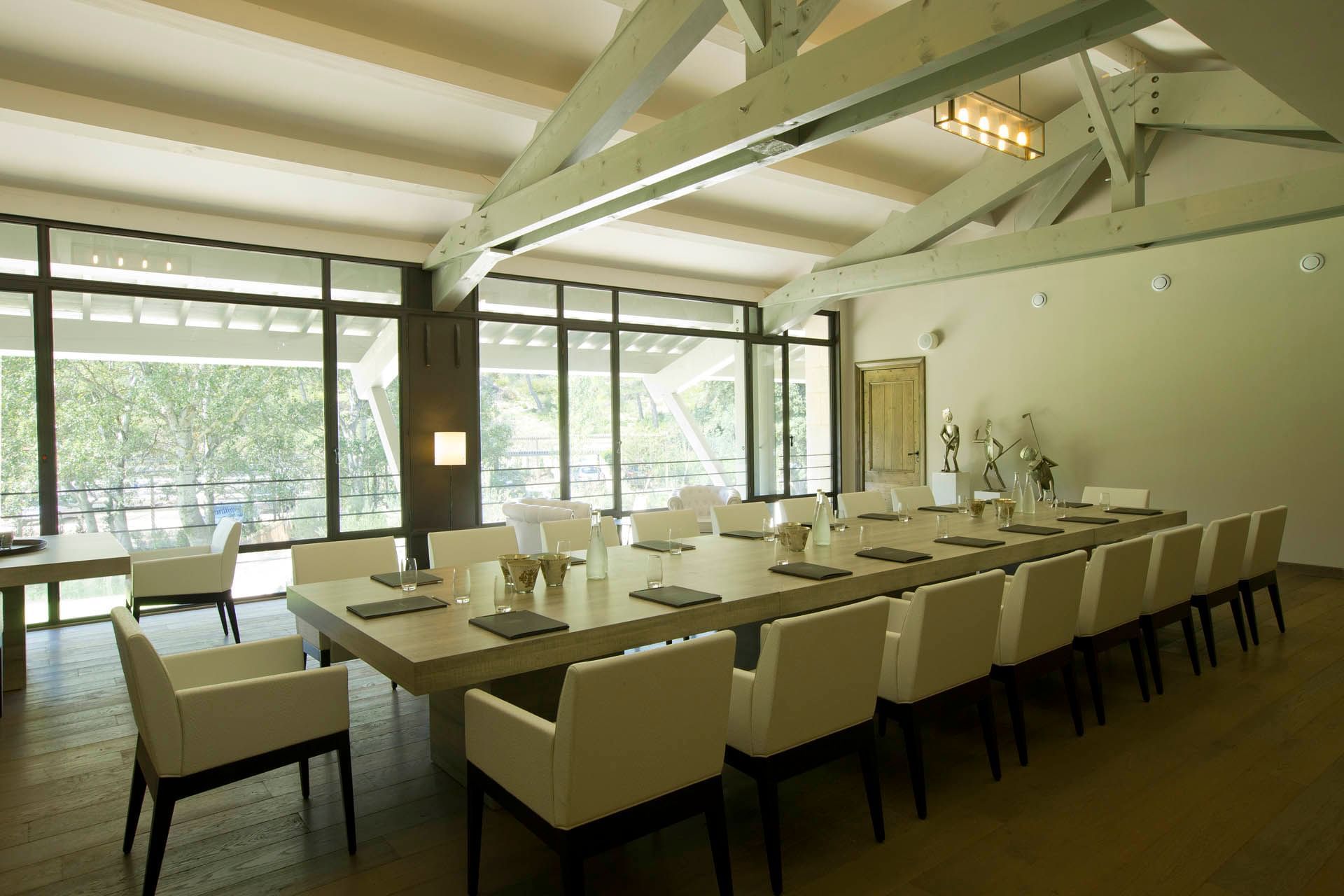 Customized space
At Manville, space and equipment can be used differently according to the needs of each company. From a simple day in a conference room to a more complete formula including lodging, meals and sports and social activities to favor the commitment of the participants, the spaces and the services are customizable as desired.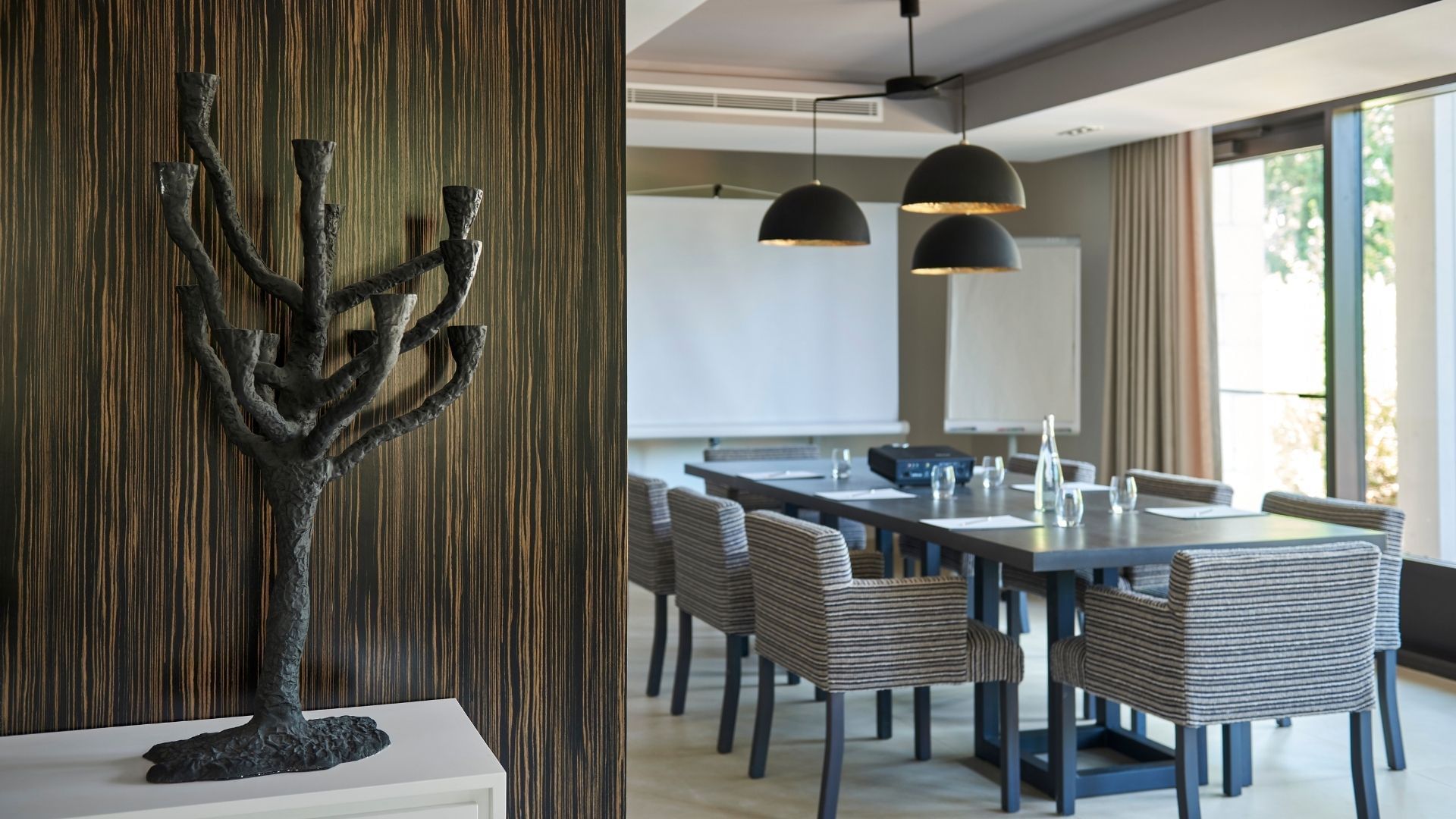 Technical characteristics
Two seminar rooms: 90 and 50 m²
Full wifi
Audio conference
Video projector
Paperboard
_
Total accommodation capacity : 150 people
Total catering capacity : 250 people
Total/meeting seminar capacity : 90 m² = 100 people & 50m² = 20 people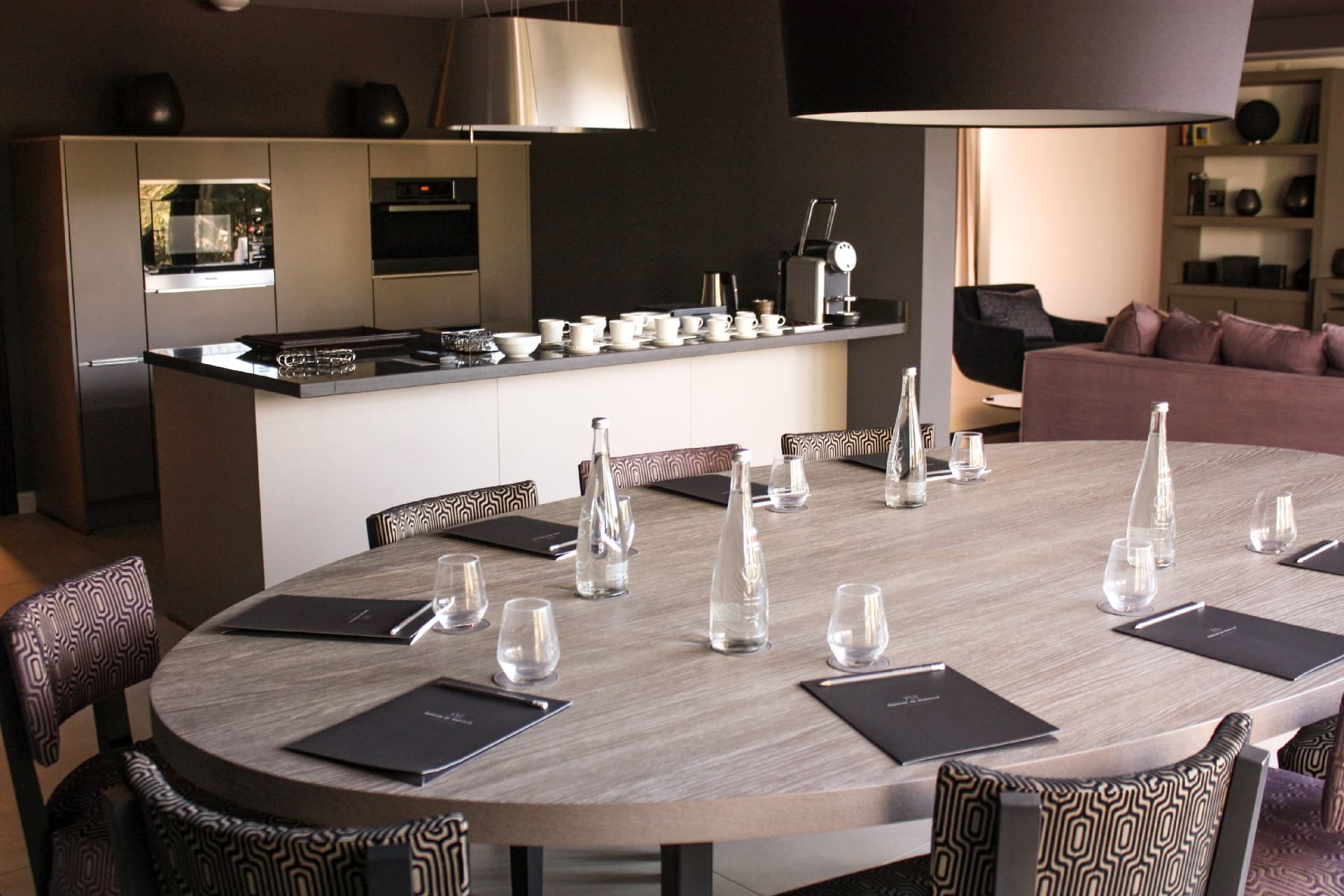 Another work method
Authenticity and refocusing inspire. To get together as a team as at home, with a private chef, a barbecue on the terrace, meetings in the living room or cohesion workshops around the pool. To take a break for a massage after an outing on a mountain bike in the forest, walking on the grounds of the Domain… When well-being is present, the possibility of sharing a common vision unfolds naturally.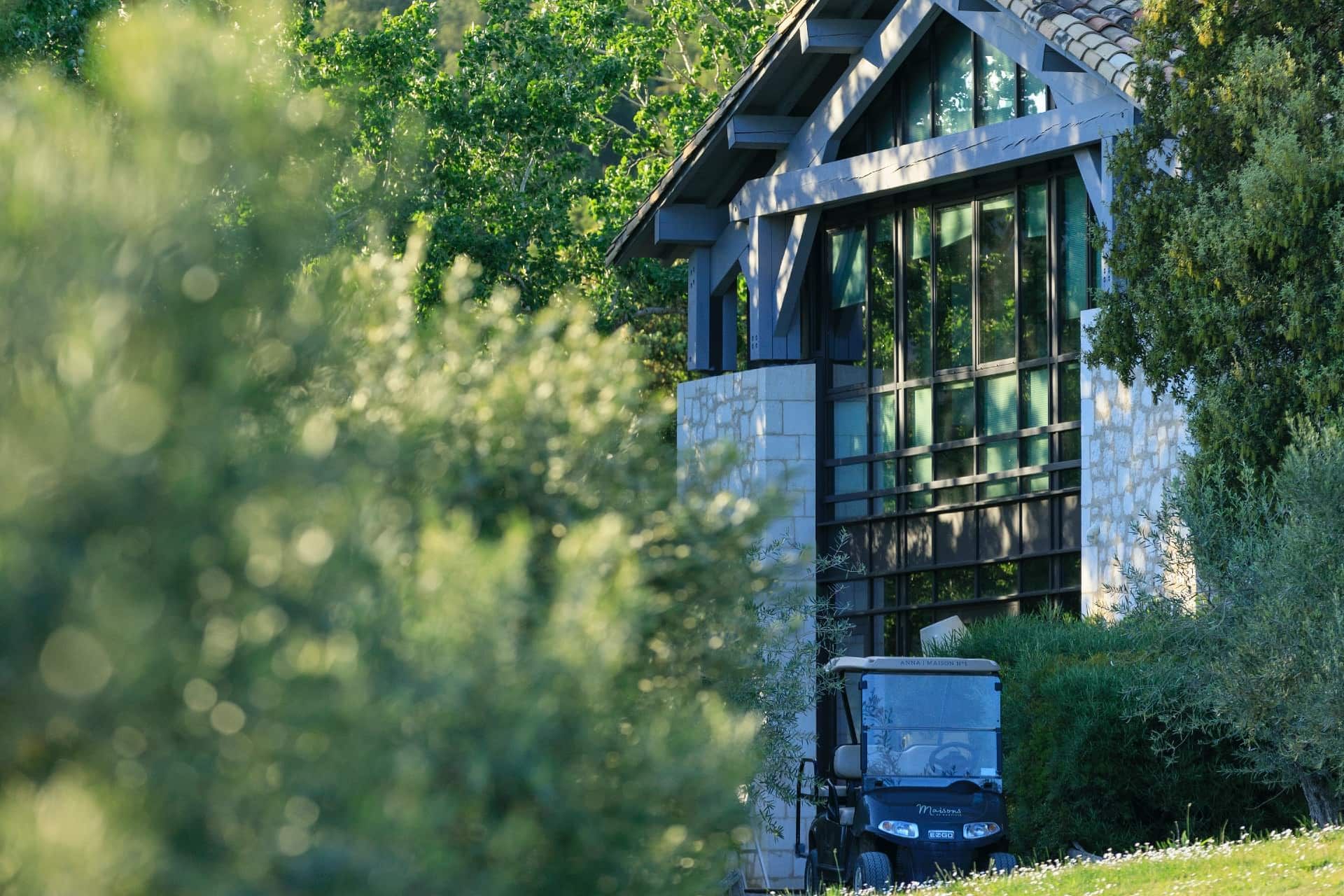 Technical characteristics
Nine villas : from 220 m²
Full wifi
Audio conference
Paperboard
Professional coaching, facilitation and tailor-made training professionals
_
Total accommodation capacity: 60 people
Total catering capacity : 30 people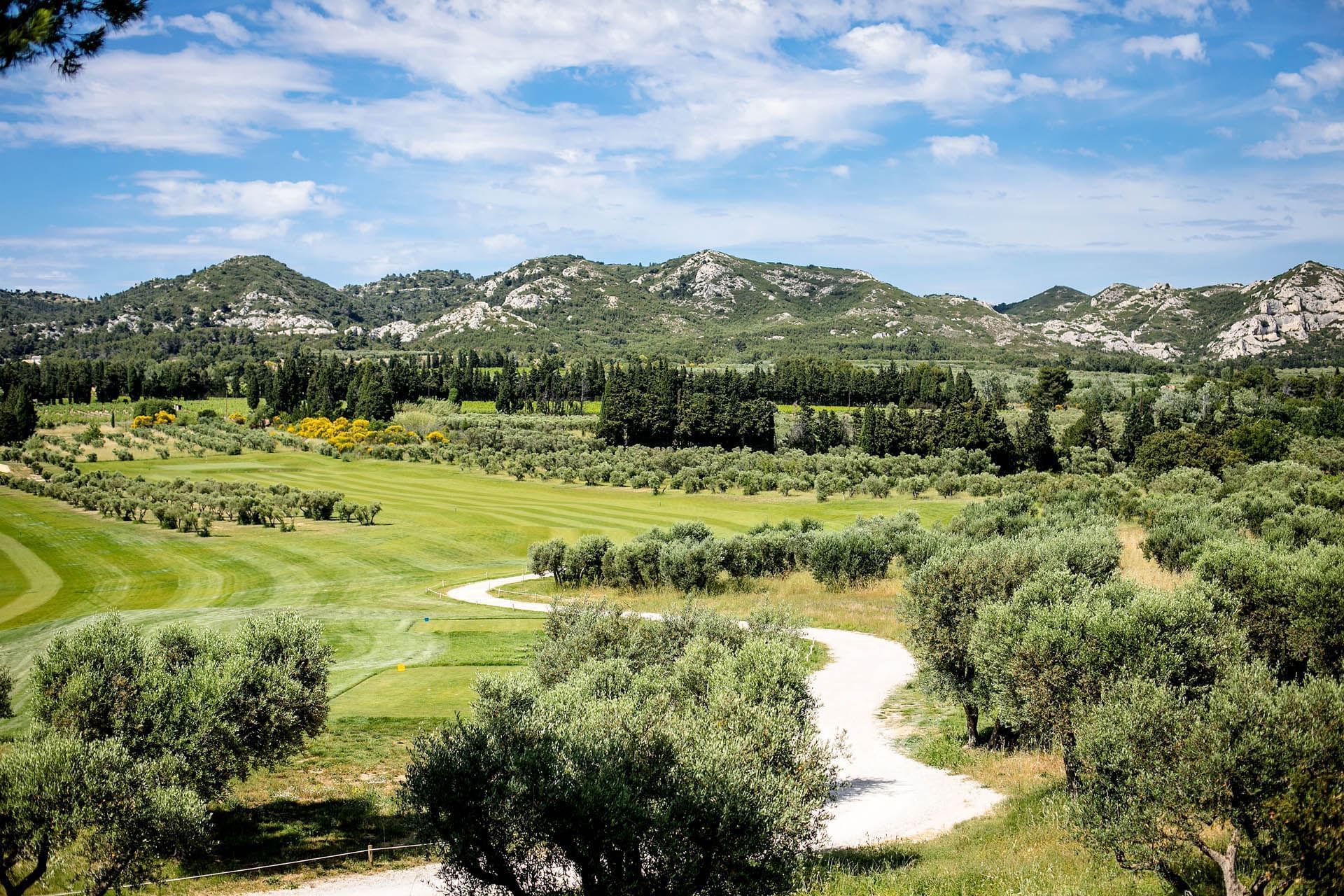 Activities & Leisure
To meet at Domaine de Manville to work is also to experience the unusual. To recharge ones batteries and let oneself be impregnated by the caress of a summer mist of the Spa. To share a sporting and original getaway in the cliffs of the natural regional park of the Alpilles. To be open to the new while treading the walkways of the agro ecological micro farm, to discover and to taste the permaculture thanks to the professionals of the Domain. To live indelible experiences.