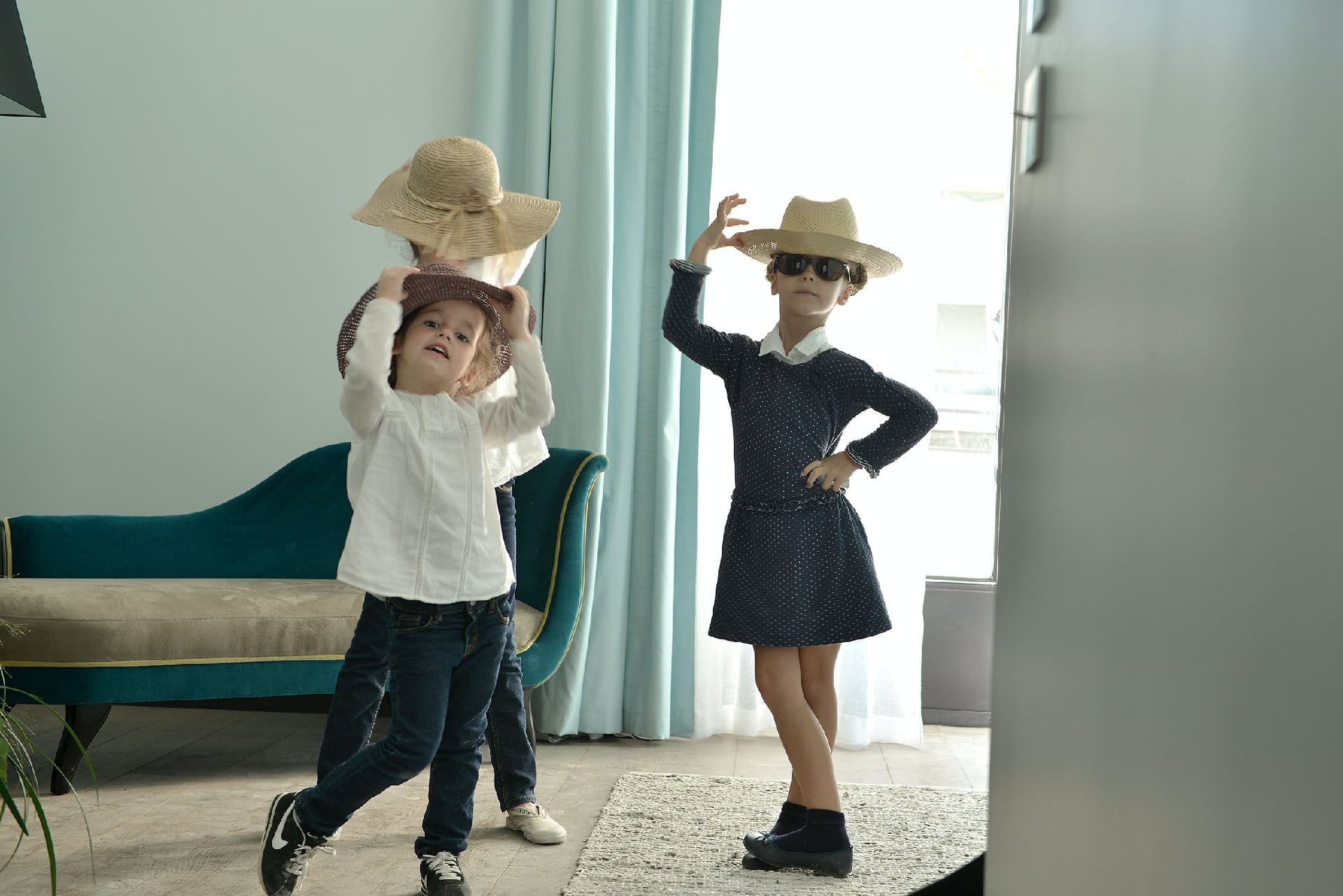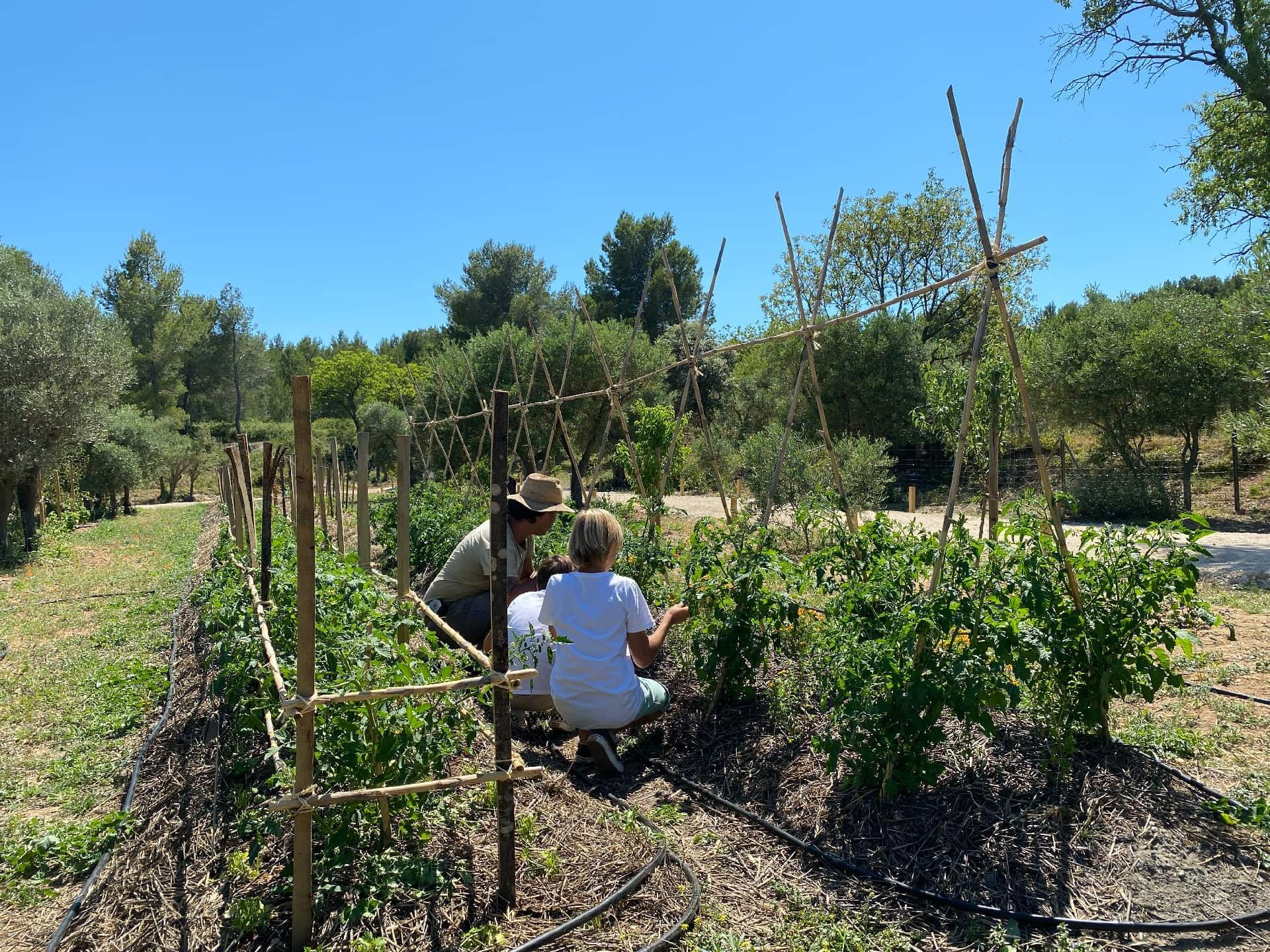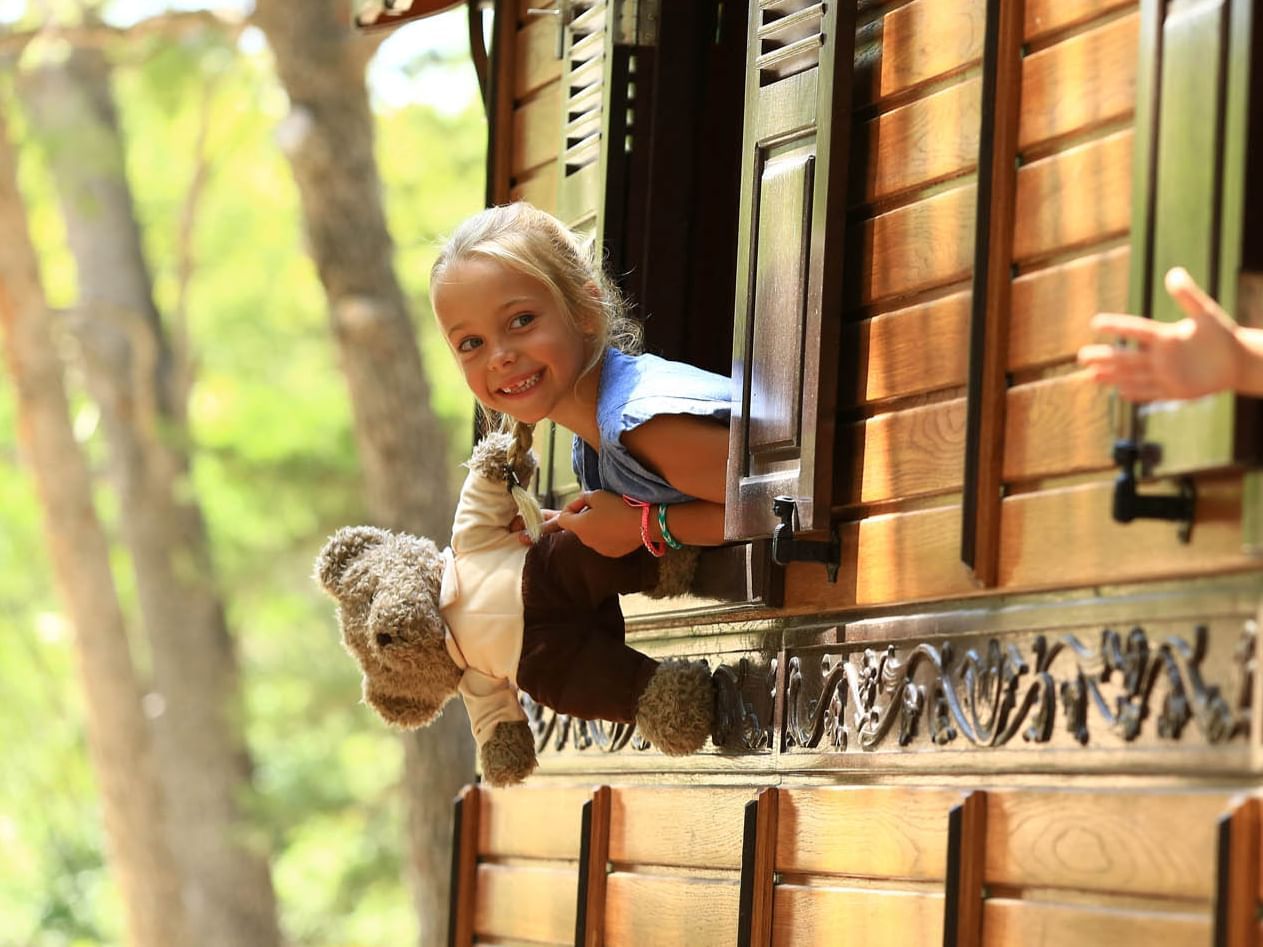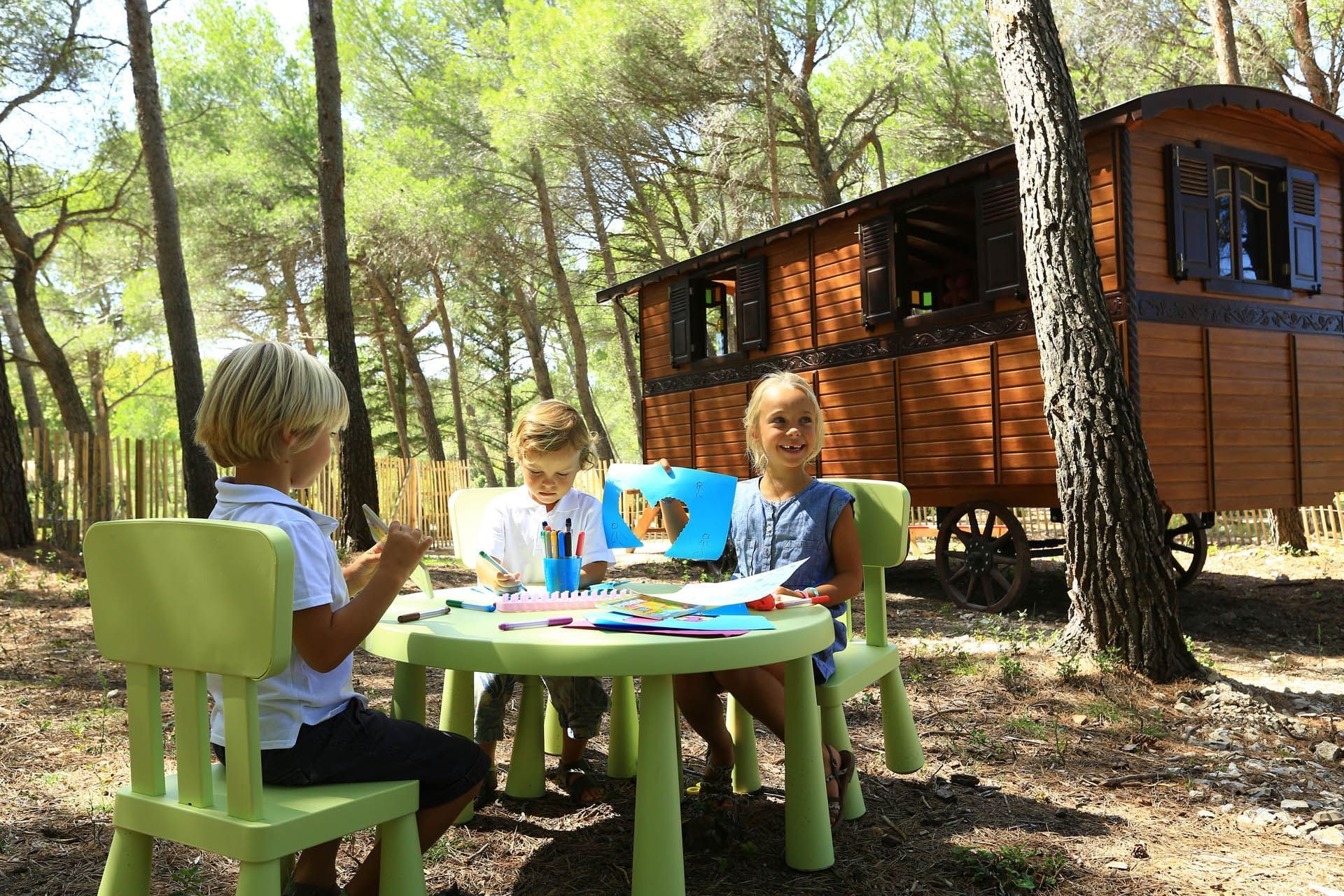 Games, learning, caring
A family stay at Manville, is a gift for all, older and younger !
During the high season children from 3 to 12 years of age are welcomed at the gypsy wagon of the Kids' club for playful and educational activities, conducted by natural hosts. A place to play, snack, make things, garden, learn, give, receive, experiment, go beyond… All of the values of Manville at the children's level.
Experience an unforgettable birthday party
Nothing is too farfetched for a child's birthday party! From the age of 4, children can blow out their candles at Domaine de Manville. Surrounded by their friends and a hostess, anything can be conceived to fulfill their dreams. From the paper invitation to the cake by the pastry maker, souvenir pictures of shows and arts and crafts…All is orchestrated to make this day a joyous, unique and magical moment.
It´s happening at Manville