Restaurant l'Aupiho ✽
The starred table
L'Aupiho, little Alpes in Provençal, is of fruits from the earth that elate. L'Aupiho attains new heights and proposes a delicate and sensible cuisine.
The table, starred by the Michelin Guide 4 years ago, offers a journey to the heart of the unique universe of its chef, Lieven van Aken, made of natural treasures cultivated on site and of deviations in Flanders. A daring and successful back and forth from which one does not exit untouched!
In our enchanting vegetable garden, our Michelin-starred chef finds his delight, selecting the most flavorful vegetables to compose divine and delicious dishes. Each bite is a symphony, revealing the richness of the earth and sky, an ode to nature, a poetry that the palate and mind savor with zeal.
from 60€ per person at lunch
Excellence in craftsmanship
A mastery of excellence In a kitchen, a passionate chef creates exceptional dishes with finesse and quality. He skillfully handles ingredients to offer savory and refined dishes. Fresh produce, aromatic herbs, rare spices, delicate meats - everything is chosen carefully to enhance the dishes and offer guests an unforgettable gastronomic experience. In a world where everything is industrialized, homemade gastronomy is a breath of fresh air, a tribute to artisanal and authentic cuisine, and a reminder that gastronomy is an art to be practiced.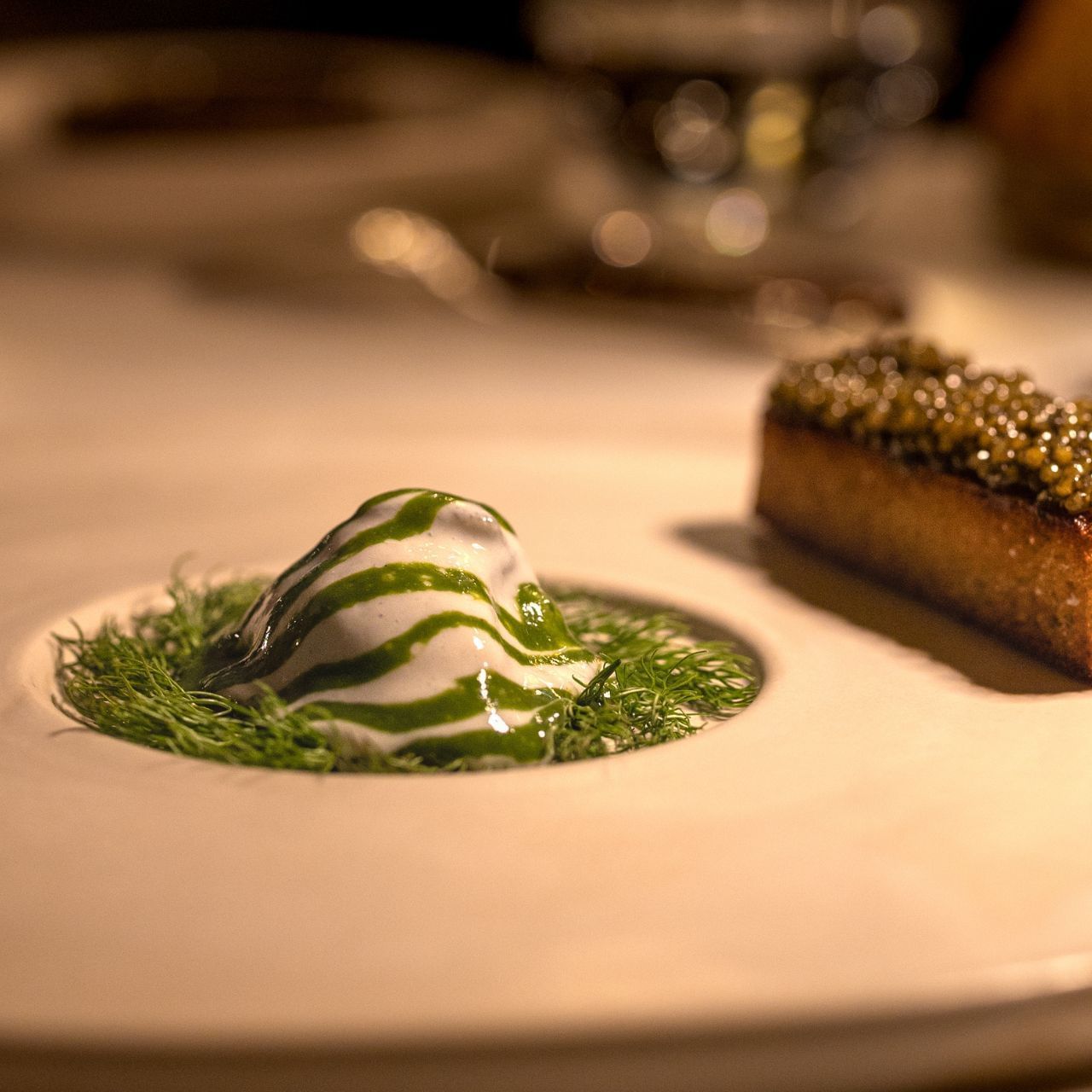 Opening Hours
Open for lunch and dinner from Thursday to Monday
Closed from 11/21/2023 to 12/06/2023
and from 01/08/2024 to 01/23/2024
It's happening at Domaine de Manville