This is not a staging. Just daily living. That of get-togethers, relaxation, reading, warming oneself in front of the fireplace, playing as a family, or simply observing what is there, inside of us or around us.
Exotic and unexpected ingredients are like musical notes on the tongue, awakening the taste buds and senses, and transporting the mind to distant horizons.
Over a drink
An authentic zinc bar has found its place in one of the old buildings of Domaine de Manville, whose charismatic walls of perforated bricks remain intact. Here lies one of the original architectural gems of the estate. The bartender, like an inspired artist, passionately composes each creation, blending alcohols and fresh fruits to offer a unique and vibrant experience. The cocktails are elegantly served in carefully cut crystal glasses, their shimmering colors and intoxicating scents for your greatest enjoyment.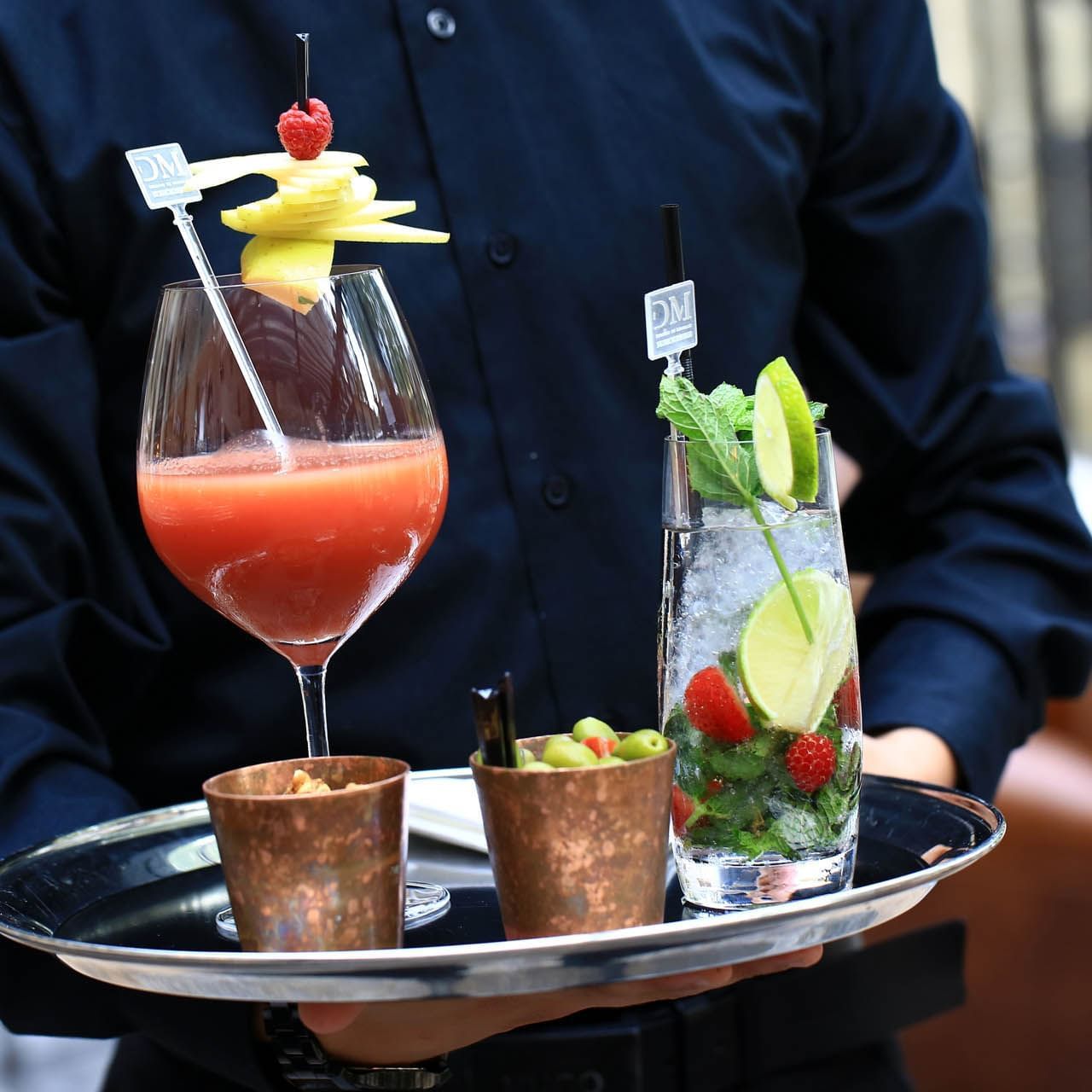 Opening Hours
Domaine de Manville Bar, open from 11 am to 11 pm.
It's happening at Domaine de Manville