This is not a staging. Just daily living. That of get-togethers, relaxation, reading, warming oneself in front of the fireplace, playing as a family, or simply observing what is there, inside of us or around us.
An authentic zinc counter found its place in one of the original buildings of the Domain, whose charismatic openwork brick walls are still intact.
It is here where one finds original architectural treasures of Domaine de Manville.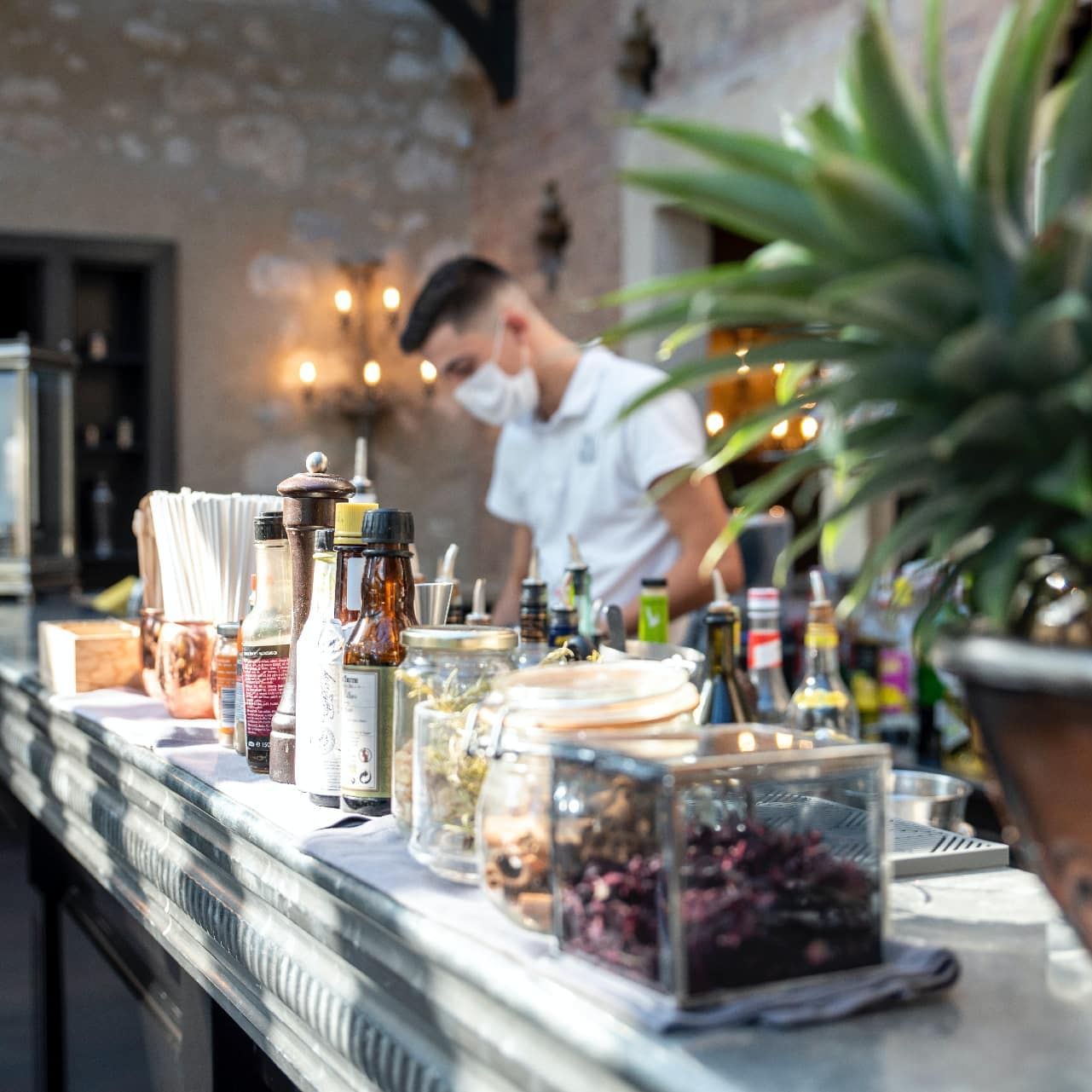 Opening Hours
Domaine de Manville Bar, open from 11 am to 11 pm.
It's happening at Domaine de Manville